APPLICATION
AA
Application software (app for short) is a program or group of programs designed for end users. Examples of an application include a word processor, a spreadsheet, an accounting application, a web browser, an email client, a media player, a file viewer, an aeronautical flight simulator, a console game or a photo editor. The collective noun application software refers to all applications collectively. This contrasts with system software, which is mainly involved with running the computer. Applications may be bundled with the computer and its system software or published separately, and may be coded as proprietary, open-source or university projects. Apps built for mobile platforms are called mobile apps.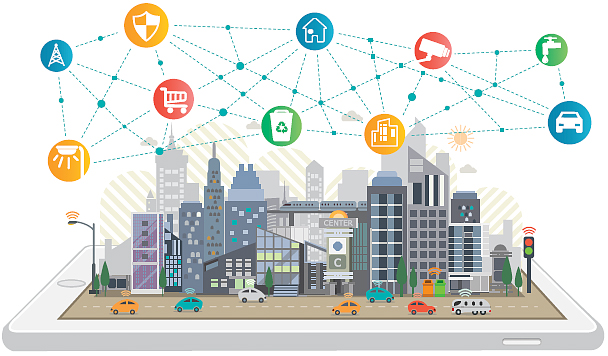 SMART CITY
A Smart city is an urban area that uses different types of electronic Internet of Things (IoT) sensors to collect data and then use insights gained from that data to manage assets, resources and services efficiently. This includes data collected from citizens, devices, and assets that is processed and analyzed to monitor and manage traffic and transportation systems, power plants, utilities, water supply networks, waste management, crime detection, information systems, schools, libraries, hospitals, and other community services. The Smart city concept integrates information and communication technology (ICT), and various physical devices connected to the IoT network to optimize the efficiency of city operations and services and connect to citizens. Smart city technology allows city officials to interact directly with both community and city infrastructure and to monitor what is happening in the city and how the city is evolving. ICT is used to enhance quality, performance and interactivity of urban services, to reduce costs and resource consumption and to increase contact between citizens and government. Smart city applications are developed to manage urban flows and allow for real-time responses. A Smart city may therefore be more prepared to respond to challenges than one with a simple "transactional" relationship with its citizens. Yet, the term itself remains unclear to its specifics and therefore, open to many interpretations.
---
AA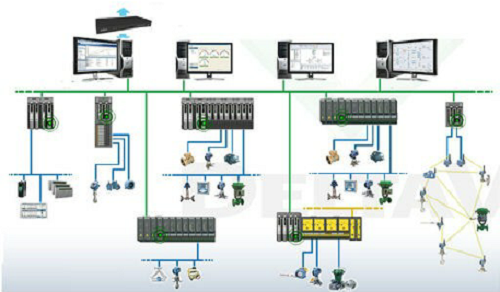 DISTRIBUTION CONTROL APPLICATION
A distributed control system (DCS) is a computerised control system for a process or plant usually with many control loops, in which autonomous controllers are distributed throughout the system, but there is no central operator supervisory control. This is in contrast to systems that use centralized controllers; either discrete controllers located at a central control room or within a central computer. The DCS concept increases reliability and reduces installation costs by localising control functions near the process plant, with remote monitoring and supervision. Distributed control systems first emerged in large, high value, safety critical process industries, and were attractive because the DCS manufacturer would supply both the local control level and central supervisory equipment as an integrated package, thus reducing design integration risk. Today the functionality of SCADA and DCS systems are very similar, but DCS tends to be used on large continuous process plants where high reliability and security is important, and the control room is not geographically remote.
---
AA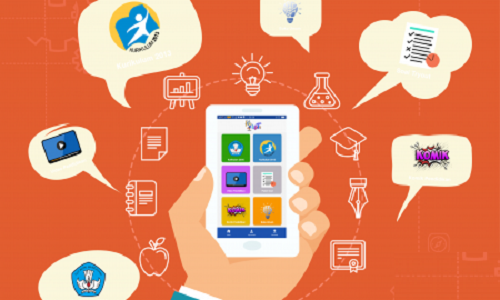 GOVERMENT/EDUATION MANAGAMENT
Mobile government, or mGovernment refers to collection of services as the strategic use of government services and applications which are only possible using cellular/mobile telephones, laptop computers, personal digital assistants (PDAs) and wireless internet infrastructure. mGovernment services is now evolving on four dimensions – transforming eGovernment services directly to the mobile platform, providing access to mobile technologies and application for the field workers of the public sector, enabling smart / flex working and providing citizen services anytime, anywhere. The recent work done by the mGCI suggest that governments all around the world are now looking for strategic ways of implementing mGovernment services rather than implementing silos of solutions at various ministries or agencies.
AA
---