VALUE ADD SERVICE
AA
Value-add services (VAS) are a popular telecommunications industry term for non-core services, or, in short, all services beyond standard voice calls and fax transmissions. However, it can be used in any service industry, for services that are available with little or no cost, to promote their main business. In the telecommunications industry, at a conceptual level, value-added services add value to standard service offerings, spurring customers to use their phones more and enable operators to increase their ARPU. For mobile phones, technologies such as SMS, MMS and data access have historically been considered value-added services. Artamedia also has value add services for it equipment supply, fiber optic service,IP TV from MNC Group and Facilities and Infrastructur Service .
---
AA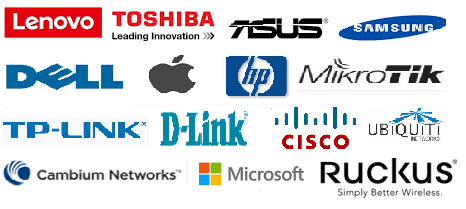 IT EQUIPMENT SUPPLY
We provide procurement of IT equipment at competitive prices and after sales guarantee for the needs of various groups. For the needs of companies, government, schools, hotels and others. We also provide a wide selection of brands that have been trusted and are widely used both large and small parties. We offer price without reducing the quality of the desired product.
---
AA

FIBER OPTIC SERVICE
Optical fibers are transparent and flexible fibers made by drawing glass (silica) or plastic with a diameter slightly thicker than human hair. Optical fibers are most often used as a means to transmit light between two ends of the fiber and find widespread use in optical fiber communications, where they allow long-distance transmission and at higher bandwidth (data rates) than power cables. Optical fiber is also used for lighting and imaging, and is often wrapped in bundles so that it can be used to carry light, or images from confined spaces, as in the case of optical fibers. Specially designed fibers are also used for various other applications, some of which function as optical fiber sensors and laser fibers. here We also provide fiber optic network construction and maintenance services for you. with guaranteed optical cable that has good quality for your internet needs.
---
AA

FACILITIES & INFRASTRUCTUR SERVICE
We as an Internet Service Provider company certainly have facilities and infrastructure services that will support work performance in providing trust for customers. Not only for IT equipment and Fiber Optic services. Here we also provide other facilities and infrastructure.
• Tower triangle repair and repair services for your company that does not have a tower or who already has one. Tower TriAngle itself is a tool that we often encounter around us. we usually find this tool in high-rise buildings and offices, but we can also find it in schools and internet cafes. Tower triangle itself has very many functions. besides we can use to place or as a support in internet network installation, tower triangle can also be used for amateur radio antennas and other antennas
• Solar power system is the conversion of sunlight into electricity, either directly by using photovoltaic, or indirectly by using concentrated solar power so that it produces electricity for your home or for your company.
• Grounding and Lighting Protector facilities and infrastructure.
• Back Up Power System (DC)
---
AA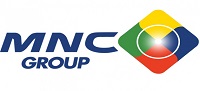 IP TV by MNC GROUP
Internet Protocol television (IPTV) is the delivery of television content over Internet Protocol (IP) networks. This is in contrast to delivery through traditional terrestrial, satellite, and cable television formats. Unlike downloaded media, IPTV offers the ability to stream the source media continuously. As a result, a client media player can begin playing the content (such as a TV channel) almost immediately. This is known as streaming media.